I love to spot the trends, whether micro or macro, they're all exciting to me because I enjoy seeing where collective creative minds take us with each new season. It's not about being lured or forced to buy certain things in my opinion, it's about keeping things fresh and forward – to get ourselves out of creative ruts and to dream of, "what if?". What if I tried a palm wallpaper? What if I tried a darker color palette? What if I tried a lamp that looks very Memphis-inspired? What if! What if! That is what trends force us to do – to shake things up, create some fun challenges, to open our eyes.
What are the 10 trends of the moment? Honestly, there are dozens and I would need much more than this blog post to call them all out. But for the purpose of brevity, I would love to share 10 that I've spotted and they all happen to also be from the new HKLiving collection, which this is totally NOT sponsored – but I do love them and their gorgeous things, so it made sense to share them all from a single source. I've been a supporter of them since they launched many years ago and own so many pieces from them since 2010, when my love affair began… I digress….
Are you ready to see the trends?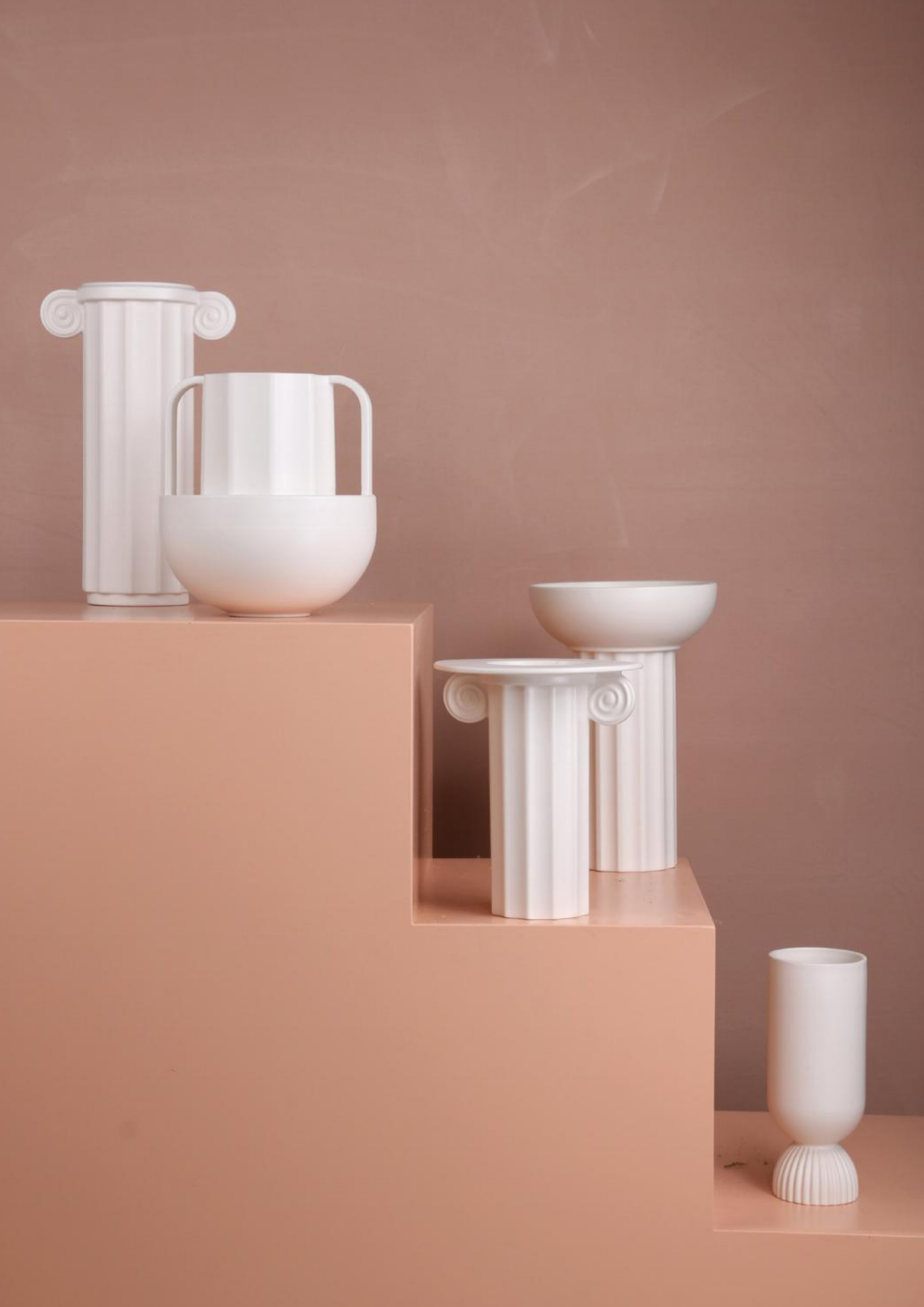 1/ Roman Inspired. Think Greek columns, heads and vases.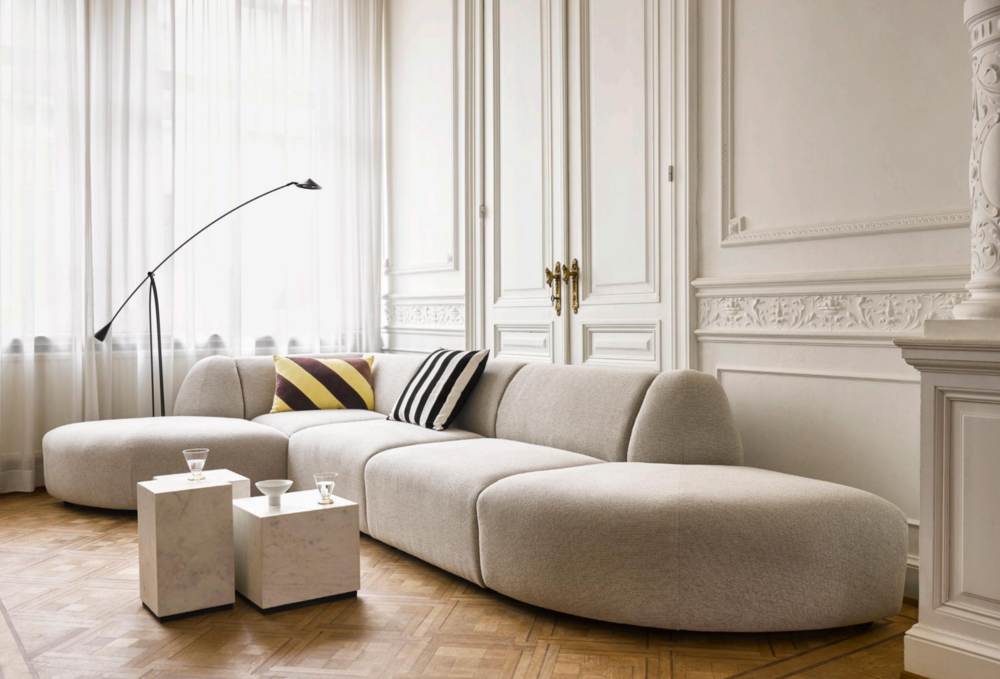 2/ Curvy. Whether it's women or furniture, curves are being celebrated and are definitely "in" vogue. Especially sofas and chairs.
3/ Shells. I don't know why, or what's driving the shell trend honestly. I have a love/hate with it because I grew up in beach town and shell motifs remind me of coastal style living. But if it's done right I guess, I think it's lovely. But "done right" means clean, classy and modern and not like something from the Golden Girls (sorry, Rose!).
4/ Terrazzo and Marble. Still. I was worried these two would go out of style, but they're not… In fact, they are gaining appeal. Especially marble blocks as coffee and side tables or terrazzo in interesting shapes and applications.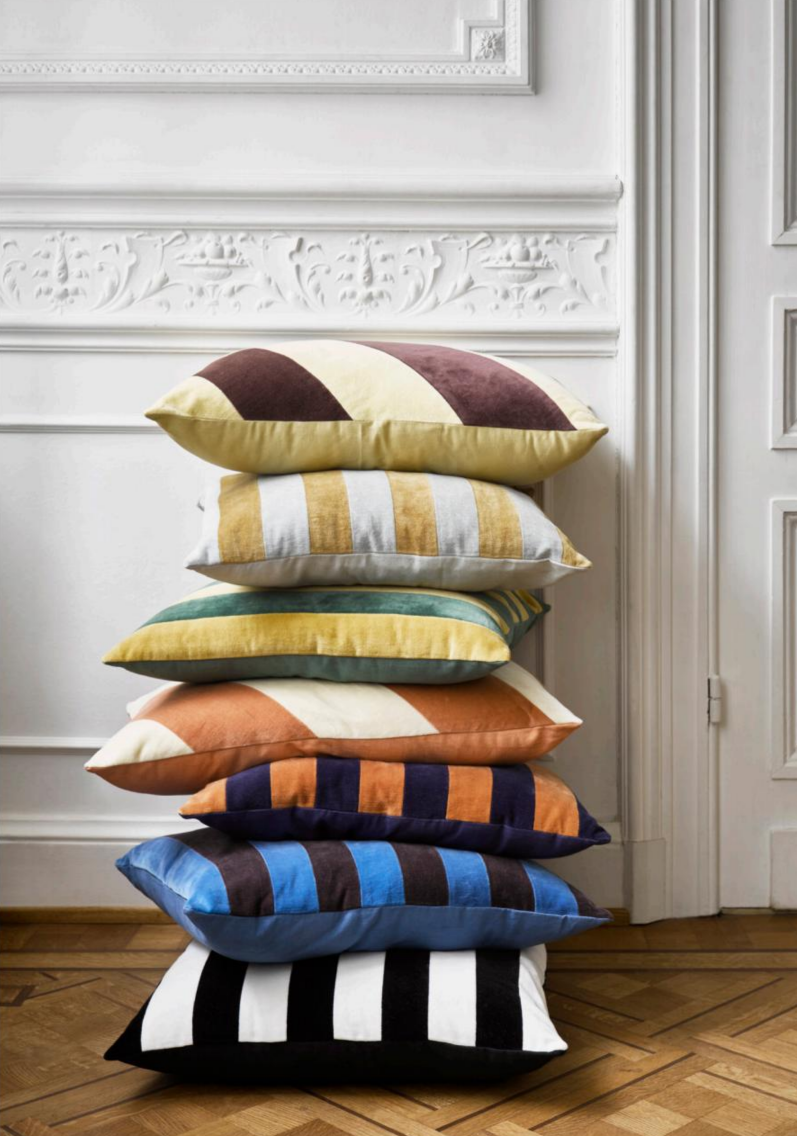 5/ Stripes. I don't think something as classic as a stripe can really go out of style though, can it? These stripes though are more elegant because they're not at all coastal inspired – more like circus stripes or something theatrical – velvet in lush colors.
6/ Japandi and black cabinets in the kitchen. Still very in, this handmade look that feels very natural and raw. Particularly trending in the kitchen as mugs, pots and plates. Black cabinets are also all the rage at the moment.
7/ Retro webbing, cane. This seems to be growing in popularity and I couldn't be happier because I LOVE it.
8/ 70s ceramics and colors. Think of brown tones with lots of orange and rust. Irregular and imperfect glazes and finishes.
9/ Retro triangular metal shades and pendants. And okay, for the fun of it (and because it's true, pastel tones are in too!).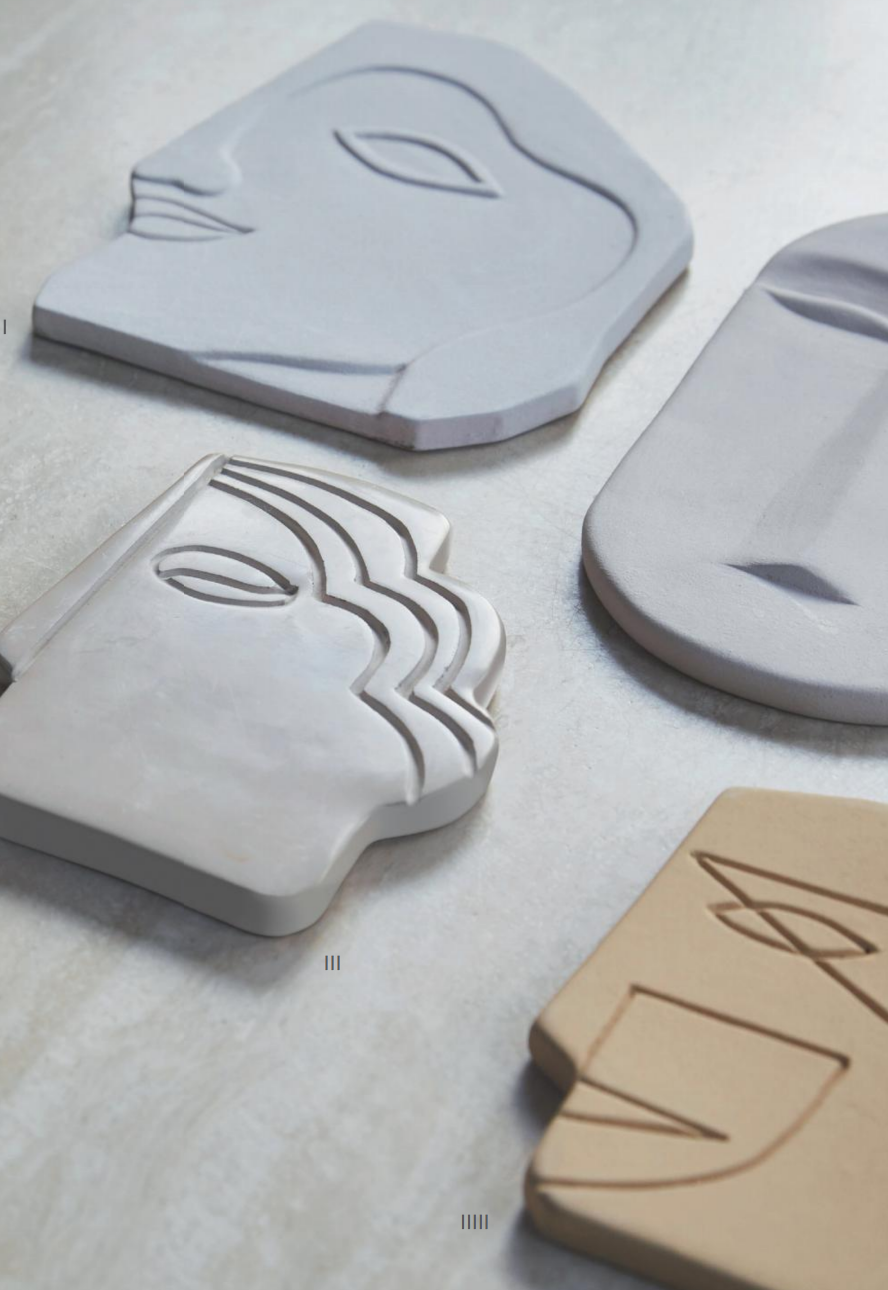 10/ Face masks in ceramic for the wall. I see faces in spaces!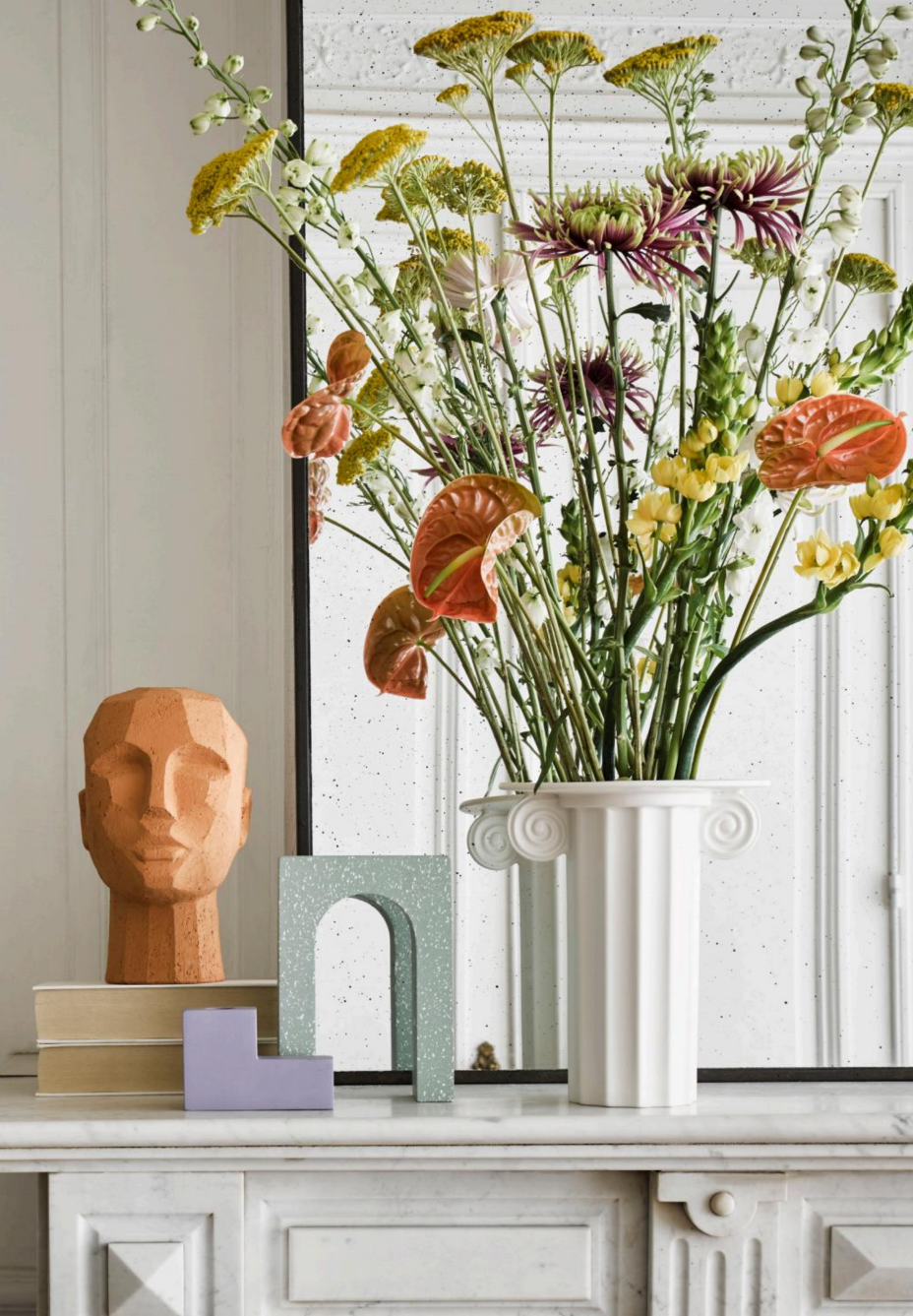 BONUS FLOWER TREND: Could the next "it" flower be the Anthurium? Seems so, I keep seeing them pop up all over.
Which trend is your favorite? And guess what? All of these trends and more are coming up in my next issue of my magazine, which you can follow here on Instagram @hollymagazin (no e) – so when the Instagram account is ready, you will be the first to see it and the new cover.
Love,
Holly
(Photography and Products from HKLiving)