Divide and Conquer
As mentioned earlier effective planning is the key to effective renovation. If you are renovating yourself then you need to focus on both the bigger picture and the smaller parts. You might have heard the phrase "whole is greater than the sum of its parts", you can apply the same strategy to your home renovation project and devise a renovation plan for each area in your house. If you hire an architect for renovation, he will assess your requirements and then renovate accordingly. In this case since you're in charge, you will brainstorm your requirements, write your end goal for each space in the house and decide the overall goal, and then move on to.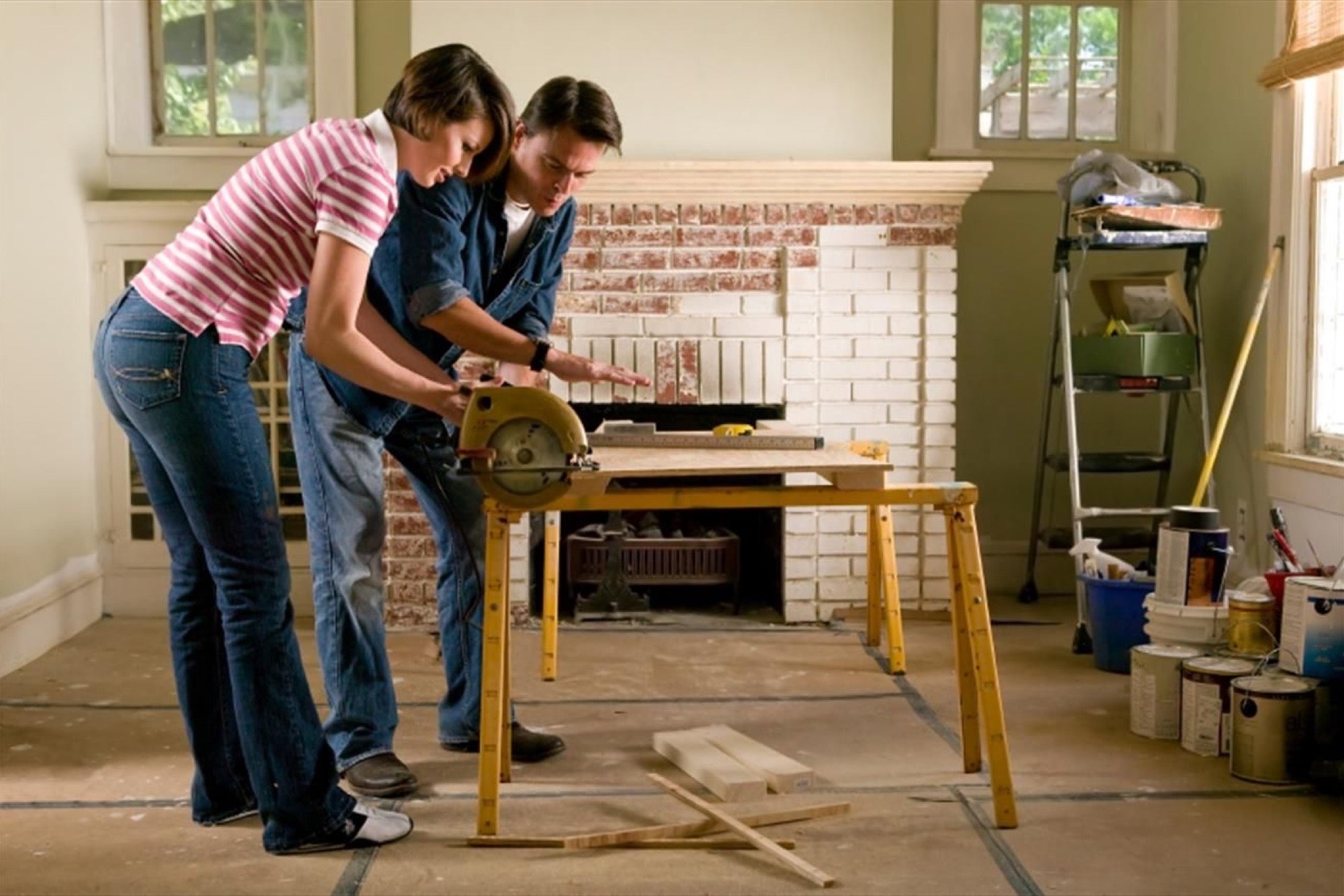 Budgeting
Since you want to renovate your house economically it is important for you to decide the total expenditure requirements/limit. It is important to remember in budgeting that you cannot overestimate your budget, keep your budget underestimated and then move on to researching for things you need.
Research
You will be surprised at the number of options you have once you start your research. The beautiful lamp that you liked at a high end store can be purchased at a lower price from elsewhere as well. So, when renovating your house on budget please remember that if you research to find the furniture you like, paint you want or the decorations you would like in your house, you are likely to find most of the supplies at an inexpensive price. Take advantage of online shopping, thrift stores and second hand furniture shops and see how far you will go. For step by step instructions on how you can decorate your house beautifully yet economically please read below:
Doors Create the First Impression
The first impression of your house is your door. If you are unable to change the door completely and if your existing door is in a good condition then you should repaint your door. Your doors could also affect the lighting of your room. So, when renovating on a budget if you are repainting your door try to use different shades according to the concentration of light in your house to optimize the lighting of your house the way you want to.
Paint Affects Lighting
As mentioned earlier painting affects lighting and when renovating your house you might opt for a new paint. In that case if you are already on a budget purchasing different colored pallets might seem counterintuitive. If you are on a tight budget then opt for a black and white palette, it will give your house a modern sophisticated look and you will have the guarantee that you can never go wrong with white or black.
Bathroom Renovation
You would be surprised at the number of inexpensive yet quality products you can purchase to renovate your bathroom. If you are looking to install new toilet fixture you can check our Toto Toilet, and if you are not planning to install any new items, you can fix up your existing toilet by changing the paint, changing cabinet paints and by fixing the pressure of shower etc.
Floor Renovation
 If you are on a budget then floor renovation might seem expensive, and if you cannot find a flooring installation under your budget then you should invest in renovating everything else according to your floor design.